About Us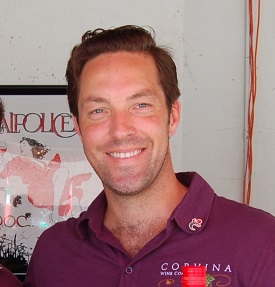 Frank LaSusa II:
Frank's career in pharmaceuticals provided many opportunities to entertain clients at Chicago's top restaurants and meet the top Sommeliers in the city. He soon joined in tasting groups with these hospitality stars and began to attend all the wine trade tastings the city had to offer. The Italian Tre Bicchieri Wine tasting was an epiphany and solidified his desire to create a career in wine. Frank began his career in wine working with a small distributor in Chicago selling boutique wines. He obtained a certificate with Tuscan Wine Masters and completed the Level 1 course of the Court of Master Sommeliers. Soon thereafter he began the WSET (Wine and Spirit Education Trust London) program passing the Diploma level in January 2016, one of the industry's most respected certifications.  He will soon set his studies to achieve the Master of Wine degree!
Frank's favorite wines: Barolo, Sangiovese, Nerello Mascalese, Amarone and
White Burgundy. franklasusa2[@]corvinawinecompany.com
Joseph LaSusa:
Joe's knowledge of wine has come from drinking it…often. Joe has completed various wine programs but gained most of his experience traveling to some of the world's finest wine regions and tasting with producers. Joe attends many wine seminars and stays current with industry wine trends. His love of wine is its ability to bring family and friends together. His philosophy; great wine, great food, and great conversations; what more could you ask for.
Joe's favorite wines: Amarone, Nebbiolo, White Burgundy, and Sangiovese. joelasusa[@]corvinawinecompany.com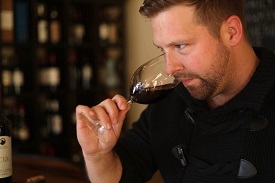 Wine has always been essential when gathering with family and friends in the La Susa family. We look forward to sharing this lifelong tradition with you!