Tasting & Events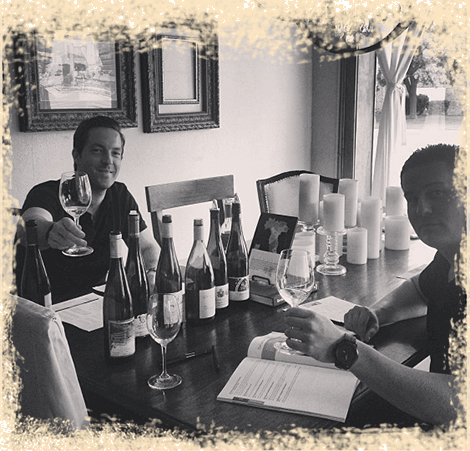 Tasting & Events
A Comparative Whiskey tasting
Date: Saturday October 21st
Time: 2-5pm
Style: Winery format stop in at your leisure
Cost: $25 per person
Did you know? To be labeled Bourbon in the United States the whiskey must be produced in the US, made from a mixture of grains that is at least 51% corn, aged in new charred oak barrels, distilled to no more than 160 proof, entered into barrel for aging at no more than 125 proof, and bottled at 80 proof or more.  Each distiller has its distinctive style and character, rick house, and barrel ageing regimen.  Many distilleries have emerged from other areas of the US and are producing Bourbon outside of Kentucky which further contributes to the different character in the spirit.  For this tasting we will experience two Bourbon whiskeys, one from Kentucky and a Bourbon from New York.  To extend beyond the US we will taste a Japanese whiskey based on corn that critics say has the character of Bourbon.  You be the judge!
Spirits to be tasted:
Nikka Coffey Grain
Willett Pot Still
Hudson Baby Bourbon
——————————————————————————————–
Austrian Wines
Date: Saturday October 28th
Time: 2-5pm
Style: Winery format stop in at your leisure
Cost: $15 per person
Austria offers excellent sites for growing internationally known varieties such as Riesling, Pinot Blanc, Chardonnay, Pinot Noir, Merlot, Cabernet Sauvignon and Syrah. But even more important is the precious portfolio of domestic grape varieties, with Gruner Veltiner at the top of the list. This white variety alone accounts for almost one third of Austria's plantings. In addition to Grüner Veltliner, red varieties Zweigelt and Blaufrankisch are highly respected and, in fact, treasured once again.  Join us for this tasting and discovery some of Austria's best wines!
Wines to be tasted:
Knoll Gruner Veltliner Federspiel
Claus Preisinger Zweigelt Kieselstein
Weninger Blaufrankisch Horitchoner
——————————————————————————————–
Australian Wines
Date: Saturday November 4th
Time: 2-5 pm
Style: Winery format stop in at your leisure
Cost: $20 per person
Australian wines are making a renaissance!  Australian wines are known for good fruit concentration and broad profiles.  Some producers are taking a fresh approach and balancing that generous fruit profile with structure and crafting wines that are highly enjoyable.  They show both concentration and restraint!  The wines for this tasting demonstrate an array of flavors from Blue, black, and red fruit notes with orange peel, rosemary and lavender.  A lot going with these wines!  For this tasting we will experience a sample of wines from Brash Higgins, an award winning wine maker.  This will be a fun tasting!
Some of the wines to be enjoyed:
Brash Higgins FRNC (Cabernet Franc)
Brash Higgins SHZ (Shiraz)
Brash Higgins GR/M (Grenache/Mataro)
——————————————————————————————–
Pre-Holliday tasting
Date: Saturday November 11th
Time: 2-5pm
Style: Winery format stop in at your leisure
Cost: $20 per person
(complimentary to wine club members)
Taste a variety of wines perfect to pair with holiday celebrations.  We will feature a wide variety of wines from sparkling to bold reds. The tasting will feature new finds and special discount retail pricing!
——————————————————————————————–
Volcanic Wines of Italy
Date: Saturday November 18th
Time: 2-5 pm
Style: Winery format stop in at your leisure
Cost: $20pp
There are many areas throughout Italy boasting appellations of volcanic origin.  These wines are distinctive and speak to their origin. The discerning characteristic of volcanic terroir and the wines it produces lies on the palate.  The wines are focused with a linear profile that transcends grape variety and region.  These wines show mineral notes that translate to smoky, ashy, dusty, chalky textures that no other soil is capable of producing.  The wines featured in this flight are some of the top volcanic wines in Italy.
Some of the wines to be tasted:
"MONTE CARBONARE" SOAVE CLASSICO DOC
PRODUCER: Suavia
GRAPES: 100% Garganega
"ERSE" ETNA ROSSO DOC
PRODUCER: Tenuta di Fessina
GRAPES: 80% Nerello Mascalese, 20% Nerello Cappuccio
"TERRA DI LAVORO" ROCCAMONFINA IGT
PRODUCER: Galardi
GRAPES: 80% Aglianico, 20% Piedirosso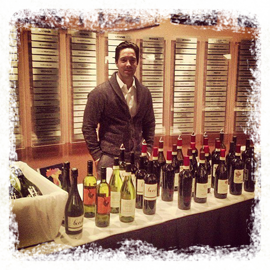 We regularly hold tastings in-store as an opportunity for you to sample new vintages or re-discover a variety of traditional favorites in different context.  Check out our Blog Section for upcoming events as well!  Like us on Facebook and stay posted on in-store updates. You'll also know where to find us participating in an array of major public events.