Tasting & Events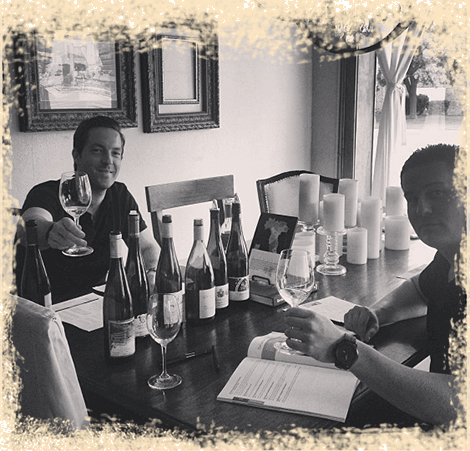 Tasting & Events
Comparative Riesling Tasting
Saturday July 1st
Time: 2-5pm
Winery Format $15pp
Riesling is considered one of the greatest white wine varietals in the world. There are many examples of wines made with 100% Riesling that demonstrate its ability to age and the complexity of the grape. There is an association with sweetness and Riesling, however there are a versatility of styles from bone dry to lusciously sweet. Riesling is planted in many regions throughout the world from classics like the Mosel in Germany, Alsace in France, to more recent plantings relative to Europe such as Finger Lakes, NY, Colombia valley in Washington State and Eden and Clare valley in Australia. Riesling shows a diversity of flavor profiles from tropical and orchard fruit to zesty lime, stone minerality, and petrol. In this tasting we will feature a tasting flight of Rieslings from different regions throughout the world to demonstrate the diversity of styles. If you are curious about Riesling or looking for another white wine to enjoy this summer this is a great tasting to explore!
Wines to be tasted:
Red Tail ridge Finger Lakes, NY
Domain Berhard & Reibel Alsace France
Richter Riesling Mosel Germany
Summer in Piedmont
Saturday July 15th
Time: 2-5 pm
Winery Format $15 PP 
Piedmont, at the foot of the Alps in Northwest Italy is a culinary epicenter and the wines are as diverse and complex as the cuisine. The wines will take you from afternoon sipping in the Piazza with antipasti through to rich complex hearty fare dishes with truffles. Home to some of the greatest wines in Italy such as Barolo and Barbaresco, there are others that show the lighter side of wines from the region. In this tasting we will feature wines from Piedmont to enjoy in the summer.
Bigaro brachetto,
Colombera alto piemonte nebbiolo,
Altare dolcetto
Sottimano Barbera

July 21st-23rd
Festa Italiana
Corvina Wine Company is one of the primary wine providers for Festa Italiana. Come visit our wine bar on the Summerfest grounds and enjoy wines by the glass, bottle, or flight. We will explore a variety of specialty Italian wines ranging from Tuscany to Sicily, from Puglia to Piemonte, and everything in between. At the wine bar adjacent to the T.J. Bartolotta Sports Court – Corvina will feature classics like Pinot Grigio and lesser known Italian wines such as verdicchio from Marche. Enjoy wine based cocktails like Negroni or take a tour of Italy with one of the Corvina wine flights. Enjoy great Italian food with the wine! This is Festa's 40th year anniversary so you're sure to enjoy great entertainment and of course top notch fireworks. One of our favorite festivals of the year!
Featured wines:
Santome Prosecco – Veneto
Montefresco Pinot Grigio – Veneto
Fuso 21Verdicchio – Marche
Tintero Moscato – Piemonte
Salcheto Chianti (Sangiovese) – Tuscany
Montefresco Montepulciano – Abruzzo
Antico Fuoco Rosso Valpolicella Red Blend – Veneto
Colobera Nebbiolo- Piemonte
Gemma Rubia Lambrusco – Emilia Romagna
Grand Patio Tasting
Saturday July 29th
Time: 2-5 pm
Walk around Tasting Format 
$15 PP
(Complimentary to Wine Club Members) 
Our first tasting to celebrate the patio! This tasting will be designed as a walk around tasting with various stations throughout our space. Visit with our partner suppliers and learn about some new wines. We will feature a wide variety of wines to taste and sample from our portfolio. This tasting will feature a wide variety of wines styles from throughout the world. We will send out a list of some of the wines to be featured later in the month.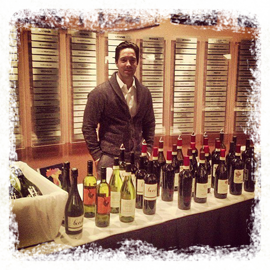 We regularly hold tastings in-store as an opportunity for you to sample new vintages or re-discover a variety of traditional favorites in different context.  Check out our Blog Section for upcoming events as well!  Like us on Facebook and stay posted on in-store updates. You'll also know where to find us participating in an array of major public events.